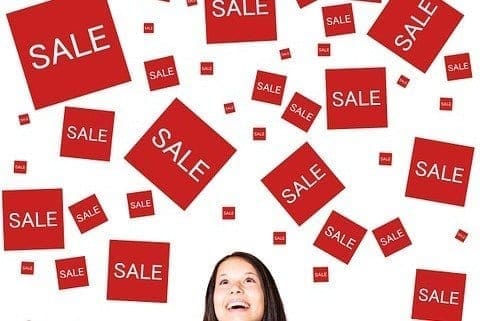 Cutting disposable wedding expenses.
In 2013, TheKnot had reported that the average wedding cost $30,000. It's no secret, weddings can be quite costly. Necessities like your wedding venue, catering, and a dress are a given for weddings. But if you're like many brides out there, you're probably looking for the best deal to save money on your special day. And who doesn't like to save some cash? What if I told you that you could save on wedding expenses by cutting out over $800 in disposable wedding expenses?
Wedding announcements – $150+
The 2016 couple is no stranger to social media. Facebook even has a relationship status button that tells your 800+ friends that you've been recently engaged. The tradition of wedding announcements seems redundant now that we're in the age of technology. Reduce your carbon footprint and save some green by foregoing announcements before invites.
Wedding ceremony programs – $100+
How many times have you attended a wedding ceremony or a church service? The standard wedding ceremony starts with the groom heading to the altar, the bridal party following after, and last but not least, YOU! Unless you've got a theatrical performance happening for your ceremony, the equivalent to a Broadway playbill that will indefinitely end up in the recycling bin is probably not a necessity. Chopping the program will save on wedding expenses.
Table Place Cards – $100
Time is money. Penning and folding place cards or even having them printed is an expensive and timely proposition that ultimately gets brushed aside once guests make their way to the table. If you get them printed online, after the time of creating a database to send to the printer, the expense of printing itself, and shipping costs, it would be easier on you and save you some greenback if you simply put your guests names on a framed canvas on an easel outside of the reception space. Personalize your canvas with a picture of you and your beloved for a great keepsake!
Wedding Menus – $120
Since you've already taken the time to ask all of your guests what they want to eat during your wedding reception when you sent them a formal invitation by mail, wedding menus are also redundant and costly. The waitstaff will also be around to take your guests order for each table. Save on wedding expenses and save a tree by letting the waitstaff take care of catering.
Parting Gifts – $500
Parting gifts are a nice gesture to offer to your guests as a thank you for attending your special day. But, what could you give to your guests that will be both used and remembered. A bag of candied almonds? Or an engraved picture frame that can't even fit a wallet sized photo. If you're like me, you're not a fan of dust me stuff. But in 2016, people LOVE selfies. Drop the cookies and get a photo booth instead. Yes, the booth will cost a little more than cookies, but it will be something that your guests will use and with their photo, it'll always hang on the refrigerator as a reminder of how much fun they had at your wedding!
Rose Petals – $90
Remember the movie Coming to America? Everywhere King Joffrey Joffer went, his flower girls dropped rose petals for him and his family to walk on. But that is a movie with mature actors. But take the 20 something flower girls and replace them with your brother's kids and watch those beautiful petals fly! Save on the petals and put $90 towards your plane ticket for your honeymoon.
Every couple's wedding is different from the next and priorities change depending on the couple. But by saving on these redundant and over played wedding expenses, you don't have to settle for anything less than the best wedding team that will help you celebrate your special day with a packed dancefloor, hollywood quality video, and pictures that would leave Brides.Com readers jealous.
https://www.prymetymeentertainment.net/wp-content/uploads/2016/02/buying-15810_960_7201.jpg
720
480
Aaron
https://www.prymetymeentertainment.net/wp-content/uploads/2017/06/sitelogo.png
Aaron
2016-02-09 17:55:02
2016-07-06 14:51:46
Cutting disposable wedding expenses.