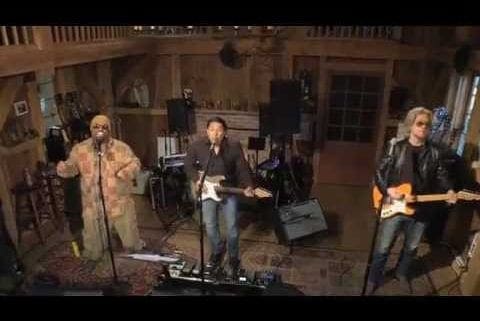 Daryll Hall – Live from Daryl's House
I've recently picked up on a new obsession in music. Iconic musician Daryl Hall (Hall & Oates) has brought something very special to music with his new show "Live from Daryl's House". Shot and recorded just over an hour from our office in Prospect, CT, Daryl has had some of music's best jamming along side of him at his home in Millerton, NY. Guitar great Joe Walsh (Eagles), Thomas DeCarlo Calloway (Cee-Lo Green), and Smokey Robinson just to name a few.
During the epic jam session, daryl and his guests along with his band take part in preparing a meal with some of the northeast's greatest culinary talents. It's a laid back atmosphere and you can really see the camaraderie between musicians and the magic that happens in live music up close and personal in this intimate show.
This show is free to watch and can be seen at www.LivefromDarylsHouse.com
Have a sneak peak of Daryl playing his No 1 hit with Cee Lo Green – No can do (I can't go for that)

https://www.prymetymeentertainment.net/wp-content/uploads/2016/05/0-2.jpg
360
480
Aaron
https://www.prymetymeentertainment.net/wp-content/uploads/2017/06/sitelogo.png
Aaron
2014-02-13 04:27:45
2016-05-19 14:07:41
Daryll Hall - Daryl's house