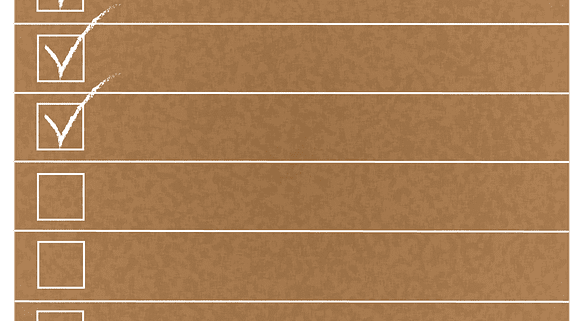 THE GO TO BRIDES WEDDING CHECKLIST
WEDDING PLANNING
There's a lot to think about on your wedding day. It can be overwhelming. Here are the 10 most important things you need to do on your special day.
1. Spend time with the folks: Your wedding is a very big day for them too. They've taken the journey from marriage to parenthood and this is the moment where they watch all of their hard work and dedication pay off.
2. Keep it clean: Assign clean up to someone. You're going to be getting your dress on, your makeup done, and your hair done. This takes nothing short of a broadway costume and makeup team to execute. The cleaning up the aftermath ensures that nothing gets left behind and you look your absolute best!
3. Pass a love note to your soon to be hubby: With everything going on around you, the thoughts and memories of your relationship are probably running through your mind. Send a courier or one of your BFFs to hand deliver a love note to that special man. It's guaranteed to make his day on the biggest day of his life.
4. Set your mp3 player to FUN mode with a happy and fun playlist: While you're rushing about getting yourself ready, crank up the tunes and enjoy the pampering experience. Music helps keep people moving and motivated and is sure to keep the spirits high so when it's time for your nuptials, you'll have a smile that lights up the room.
5. Happy Feet, Means a Happy Bride: Ditch the heels. You're going to be roaming about in heels for a minimum of 6 hours. Just short of a solid work day from the ceremony, through pictures, and your entrance. Those beach flip flops sure do come in handy. Don't worry about how it looks. They'll be under your dress and your guests will be focused on your radiant glow.
6. Polish your ring: Your ring should shine like your love for one another. Give it a quick polish so that your diamond matches the glimmer in your eyes.
7. Grub it up: Don't forget to eat breakfast and lunch. This is the happiest day of your life. Feel good in every way you can. Make sure that you have sustenance to keep you fueled up for the reception.
8. Get Water Logged in your dress: Be sure to drink PLENTY of water. Champagne and wine are great for flavor but they'll dry you out. If you're doing an outdoor ceremony, you'll more than likely be in direct sunlight. Unparch yourself with spring water.
9. Throw your phone on the charger until it's time to leave: If your wedding party or a vendor needs to contact you, it's very important to have a way to communicate with the people making your dreams a reality.
10. Who doesn't like yoga pants: After all is said and done and you've taken off your dress and wiped the sweat from your brow, be sure to have your favorite yoga/sweat pants and t-shirt handy. You'll be comfortable and happy.
https://www.prymetymeentertainment.net/wp-content/uploads/2014/06/checklist-1268087_960_7201.png
720
583
Aaron
https://www.prymetymeentertainment.net/wp-content/uploads/2017/06/sitelogo.png
Aaron
2014-06-17 17:49:00
2016-05-19 05:51:26
The go to Brides Wedding Checklist