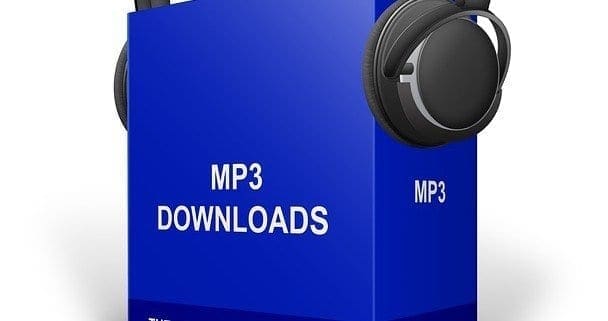 Use Spotify for your wedding and SAVE!!!
You're probably asking yourself right now, "Ok, you're an entertainment company that specializes in weddings. Why on earth would you promote a cheaper alternative?" Let's begin.
Recently, Spotify has been promoting their ability to DJ your wedding for you with the use of custom playlists for your wedding. How awesome is that? Just hook up your iphone to a speaker and you're good to go! It sounds too good to be true.
I understand the need to be budget conscious on some things. But knowing what to invest in and what to be frugal with are a matter of priority. If you want that 10,000 dollar dress and as a result, can't afford a professional wedding photographer to capture you in your Vera Wang 5 digit dress, $800 Chris Louboutin heels, and designer necklace, what good is spending $10,000 on a dress? Same goes for your entertainment.
You've taken great care for making sure that every last detail is how you want it. The venue is exactly as you dreamed it would be, the centerpieces are just perfect, and every chair back comes wrapped in linen and decorated with a bow. A beautiful setting fit for a queen. And right near the dance floor is a speaker sitting on the floor with your iphone sitting on top and a cord draped over the speaker. Charming!
Now here it comes time for your introductions and first dance. Who announces you and your bridal party in? Who controls the iphone while you're busy with introductions? Can they use them simultaneously to announce you in and change the music and or volume if it's too loud or soft? Will spotify decide it's a great time to let your 150 guests know that you can enjoy even more music by using Spotify premium for just $10 a month? Will the person using the microphone stand far enough away from the speaker to not let it feed back and squeal with delight during your introductions?
Phew! Now that we've got the intros and first dance out of the way, we've got to do a toast to the happy couple. Your besties head up to the lone speaker on the floor and grab the microphone and set their whiskey sour on the speaker. (Where else would they put it? They have 3 pages of stories to tell) In a moment of excitement, the best man bumps into the speaker knocking your $600 iphone to the floor and to add insult to injury, siri does a shot of whiskey sour to soften the blow when his drink crashes to the floor. Your iphone needs to be dried out to prevent it from shorting out so you run up and quickly dry it off with an expensive napkin from your table only to find out that the phone is toast. You quickly beg someone for their iphone to use and try to download spotify into their phone to get your music back but alas, it won't be your account because the phone is assigned to it's owner with an entirely different email address. Your wedding list is gone.
Thankfully, you can still stream regular spotify so you choose one of the safe playlists like jazz for dinner and like clockwork, every 3rd song has a commercial before it. Nice! You want to dance with your father following dinner but can't seem to remember what song it was because it was in your whiskey soaked phone and you didn't need to write it down because Spotify had you covered. So you pick a song quickly and grab your dad. Theres a long pause while the phone buffers a new song and finally begins to play. You and dad dance for 3.5 minutes and at the end you hear a round of applause followed by, "Did you know? Spotify Premium is just $10 a month!"
I don't think I need to tell you that there is more to come.

It's no secret. You can have spotify for your wedding, of course! But, what do you have to play it on? Are you going to invest in a pair of $600 powered speakers (That's as cheap as they get. We are an authorized dealer for many brands of audio and lighting), speakers stands ($90/pair), a microphone, extension cables to plug it in and tape to ensure that your guests don't trip over your thrifty investment? After all is said and done, you're going to spend at least that much on a wedding DJ. Its your wedding. You deserve BETTER.
https://www.prymetymeentertainment.net/wp-content/uploads/2016/01/mp3-685022_960_7201.jpg
720
608
Aaron
https://www.prymetymeentertainment.net/wp-content/uploads/2017/06/sitelogo.png
Aaron
2016-01-31 16:13:24
2016-04-06 15:02:54
Use Spotify for your Wedding and SAVE