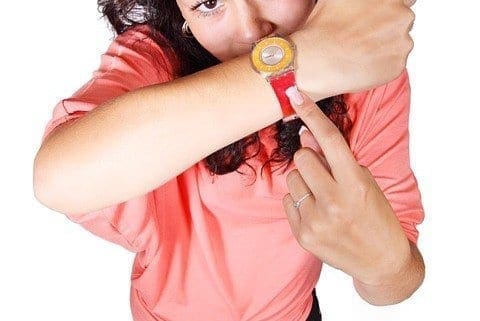 The secret to tackling wedding appointments.
As anyone who has gotten married before, they will tell you, MEET WITH YOUR WEDDING VENDORS. But if you're like me, your schedule is jam packed with little time to spare. You and your fiance may work opposite shifts or maybe a Monday evening at 7pm is your night to get grocery shopping done for the week. Either way, setting aside time to meet with your wedding team is very important.
Wedding vendors are typically available Monday through Thursday and Friday afternoons. So why is it so hard to meet with your wedding vendors on weekends? Saturday is the busiest day of the week for wedding vendors with Friday evening and Sunday not far behind. It's when weddings and events happen.
There are many opportunities to get to know your wedding team. If you google Connecticut Wedding DJs for instance, you'll find a long list of entertainers. You can visit their websites and read about what they can do for your special day. If you hit up WeddingWire, you'll get to see what other brides just like you said about your DJ on their wedding day by reading reviews. This is an exceptionally great tool as it really gives you a bride's perspective so you're not just relying on such a broad search on the internet. Believe it or not, YouTube and Vimeo are also great resources. This gives you a birds eye view how your DJ will perform at your wedding. It's like a test drive. Try before you buy. Social media like Google +, Facebookhttps://twitter.com/prymetymeenter, and Twitter are an excellent way to keep up to date with your wedding teams. Wedding vendors will share their work continually on social media and again, you'll get a taste of what they are all about. Photo sites like Pinterest are exceptional especially when looking for wedding photographers because much like YouTube and DJs, you can try before you buy and choose a photographer that best reflects your style. Speaking of convenience, bridal shows are a very important part of meeting your wedding team. You can meet with HUNDREDS of wedding vendors offering everything from Disc Jockey Services, Photography, Videography, Photo Booths, Justice of the Peace, Bakers, Caterers, Limo Services, and more.
Once you've sifted through all of those options and narrowing down the selection, how can you meet your wedding team if there's just no time? Technology has improved efficiency for many years and meetings are no exception. Pryme Tyme Entertainment offers easy and convenient appointments via SKYPE right from the comfort of your own home. Of course we'd love to meet you in person over a cup of coffee to chat about your special day but, in the end, it's all about you. What's better than taking care of business in your slippers?
When you're ready to take the next step, Pryme Tyme Entertainment is at your service.
https://www.prymetymeentertainment.net/wp-content/uploads/2013/12/appointment-15979_960_7201.jpg
720
480
Aaron
https://www.prymetymeentertainment.net/wp-content/uploads/2017/06/sitelogo.png
Aaron
2013-12-14 14:54:26
2016-04-08 16:31:33
Wedding Appointments - It's all about convenience