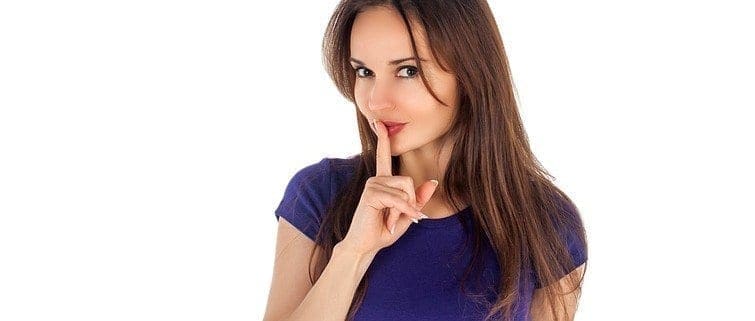 Wedding industry secrets you should know about.
You're a 20 something bride. Just graduated college and now you're engaged and looking at starting your new career, purchasing your first home, and lastly but certainly not least, planning your wedding. The a fore mentioned life milestones are some of the most stressful times in a person's life. You're just a handful of years out of highschool and now you're ready to hit the ground running by starting your new life. With all of these life changes takes a serious amount of money. You've invested in your college education and are left with a diploma and a mountain of debt. A new house will set you back a couple hundred thousand dollars, and to top it all off, the average wedding costs 37,000 dollars. It's ok, we understand. We've all been there at one time or another in our lives.
About 2 years ago, 20/20 did a show called Wedding Confidential – Secrets the wedding industry doesn't want you to know. It took one tough look and a lot of misleading journalism to cook up the 30 minute show that would fire up an entire industry painting them as shady car salesmen that prayed on emotional brides. And if you're planning your wedding, let's go back one more time and take a good look at the facts.
FACT: The average wedding in the Untied States costs about $37,000.
It's true, the average wedding costs about as much as a medium sized sedan with some nice amenities. But like the car, what are you getting? Are you getting the bare bones minimum? Or are you getting something that is reliable, a good fit, and fun? When it comes to weddings, one of my favorite comparisons is, "Nobody ever walks onto the Mercedes Benz lot looking for a crasher for their kid."
When you look at wedding venues alone, the majority of wedding venues in Connecticut offer breathtaking views, architeture, and a beautiful backdrop for your wedding photos. Not to mention, the food. Wedding venues hire 5 star chefs who are the best at their craft and at the top of their game to give your guests a culinary experience like they've never experienced before. And with that experience, they have to make each of the 150 individual meals absolutely perfect for your guests. And the reason for the $90-$150 per plate price is exactly that. You're getting the best of the best.
FICTION: If you don't spend that much, you're not going to be happy with your wedding.
Every wedding is different from the next. You have your style and tastes and so does the next person. That's why it's important to find the wedding services that best suit your needs. If a Mercedes is not your thing and you want a Dodge, go for it. It's your prerogative, and there is NOTHING WRONG WITH THAT.
FACT: Wedding DJs charge on average $700 more for a wedding than a party.
20/20 pulled a bait and switch in their wedding industry secrets expose and had actors call DJs in the area to get pricing. When they asked their wedding djs what they would charge for a wedding, it was right around $1300 on average, but when they called that same DJ for prices on a private party, the price was exponentially less. And when the jig was up, the DJ was thrown to the wolves and accused of price gouging. As the DJ attempted to explain, "Brides are not just getting a DJ. They are getting a wedding director." a quick video edit later, the host replied, "I don't want a wedding director, we were JUST looking for a DJ." Hold up. Wait a minute.
Like the venue, the expectations and the stakes are ALOT higher at a wedding than at a party. And here's why. As a DJ, your responsibilities don't start and end on the dancefloor. They start with the meeting with the DJ when you tell them about the environment you wish to create for your wedding. All of the timing of events, music programming for each event, and introductions of friends, family, and loved ones are handled by the wedding DJ.
When it comes to the introductions, we have to rehearse everyone's name so that even though this is our first encounter with them, make sure that we say their names properly as if we've known them as long as you have. In addition to that, ensure that the music played during those introductions is played in the correct order and at the correct volume. But it doesn't end there, we have to help guide your guests and other vendors through the events of your reception to ensure that food is served on time, guests are informed of any important happenings, and that your photographers and videographers don't miss an opportunity to take the photos you want like your dance with your new hubby, your dad, and cake cutting.
And after all of that is said and done, we have to entertain all of your guests from the youngest to the oldest and give them an experience that will be remembered as the best wedding they have ever been to. Talk about PRESSURE! We've got exactly one opportunity to do it right. We do not have the opportunity to give it another shot. It either works or it doesn't. With that kind of guarantee not to mention the investment in professional equipment at the cost of tens of thousands of dollars, access to hundreds of thousands of songs for every occasion, and continuing education and training, in retrospect, it's a small price to pay for the experience.
FICTION: All DJs do the same thing. The price should be the same.
Not all DJs are created equal. Like anything else in the world, you have varying levels of experience, personalities, and technical accumen not to mention the types of equipment used and how well the DJ can use it. If all DJs were created equal, that would mean that every bride would be the same. But because you and your guests are individuals and every person's ideal reception is different, so are the choices in wedding entertainment professionals. Furthermore, the full time entertainment professional does this for a living. There are no "day jobs" and they need to afford a liveable wage to have a roof over their head, a vehicle to get to your wedding, and go to the doctor just like you do. Your wedding isn't just a side gig for fast cash. It's equally as important to the DJ that your wedding is a success because their lively hood depends on it.
FACT: Florist Charge more for flowers for weddings.
Like the venue and the DJ, they too have a massive responsibility on their hands. If you have 150 guests sitting at 15 tables of 10 guests each, the centerpieces on those tables need to match near perfectly. No two flowers are exactly the same and trying to create a look that is identical and consistent using naturally unmatched materials is a work of art. Each color, height of the stem, and arrangement of the centerpieces has to be handcrafted, chosen, and expertly placed to get the best result. And as any guy knows on valentines day, roses go from being $12 a dozen to $50-80 a dozen because of supply and demand paired with the additional little touches that make your valentines bouquet even more special.
FICTION: Anyone can arrange flowers to make it look like the pictures I saw on Pinterest.
If you've ever gotten a bouquet from the 7-Eleven and a different bouquet from a florist, there is an obvious difference. Your gas station flower has been sitting in the same water for 2 weeks and is one temperature change from wilting. But the florist ensures that their flowers are kept at a steady temperature, humidity level, and fed to make sure that your floral arrangements look vibrant, rich, and healthy for your special day.
WEDDING INDUSTRY FACT: Your wedding vendors want the best for you.
Your wedding vendors want the very best for you and it is our pleasure and honor to be considered to help you celebrate one of life's big moments. We all have a passion for what we do along with many years of experience and acquired knowledge that we will put to work for you. We love what we do so much that we have thrown caution to the wind with the security of a "day job" to put all of our resources, talent, and reputation on the line to give you a celebration you will never forget.
https://www.prymetymeentertainment.net/wp-content/uploads/2016/02/girl-1076998_960_7201.jpg
720
755
Aaron
https://www.prymetymeentertainment.net/wp-content/uploads/2017/06/sitelogo.png
Aaron
2016-02-22 18:19:54
2016-04-06 14:23:51
Wedding industry secrets you should know about