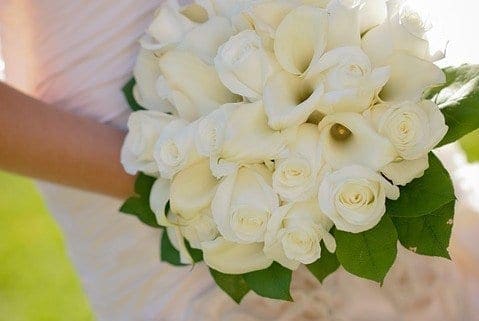 Wedding Traditions – What traditions are you having at your wedding?
From the WeddingWire Forums Almost Mrs. G Writes:
"Does anyone else's FH want to do EVERYTHING that they've ever seen at a wedding? It's driving me nuts. I *really* don't want to do the garter toss. Or the bouquet toss. We really don't have many guests who are single and every wedding I've been to it's awkward. On top of it all…I *really* don't want him to have his head up my dress in front of my entire family. We're still at a stand still with that because he does and I don't. He does because it's "traditional". I want to change a few things about our wedding and he just has no idea that there are no "set" rules for a wedding…we can do what we want. It's driving me mad. How do you all deal with it?"
Well Mrs G, You've found yourself wound up in one of the most common wedding conundrums. Weddings have various traditions. Indian weddings have the Jaimala or 'Exchange of the Garlands' Moroccan weddings do hena. And in North America, it's the bouquet toss.
Traditions are much like fads. They come and they go. They go more so now in recent years. One of the reasons is that the wedding receptions have been shaved down quite a bit from 8 hours down to 5. To do every single formality would take much more time than allotted. So what do you do? How do you choose?
Knowing your guests is half the battle. If the majority of your guests aren't single, then maybe the bouquet and garter toss isn't a good idea. But if you want something in it's place to break up the time, consider things like an anniversary dance or newlywed game. If done properly, these formalities will break up the day a little bit and allow for your caterers to reset in between courses and leave your guests entertained.
https://www.prymetymeentertainment.net/wp-content/uploads/2013/07/bridal-357500_960_7201.jpg
720
479
Aaron
https://www.prymetymeentertainment.net/wp-content/uploads/2017/06/sitelogo.png
Aaron
2013-07-26 05:03:31
2016-04-08 18:36:44
What wedding traditions are you having at your wedding?