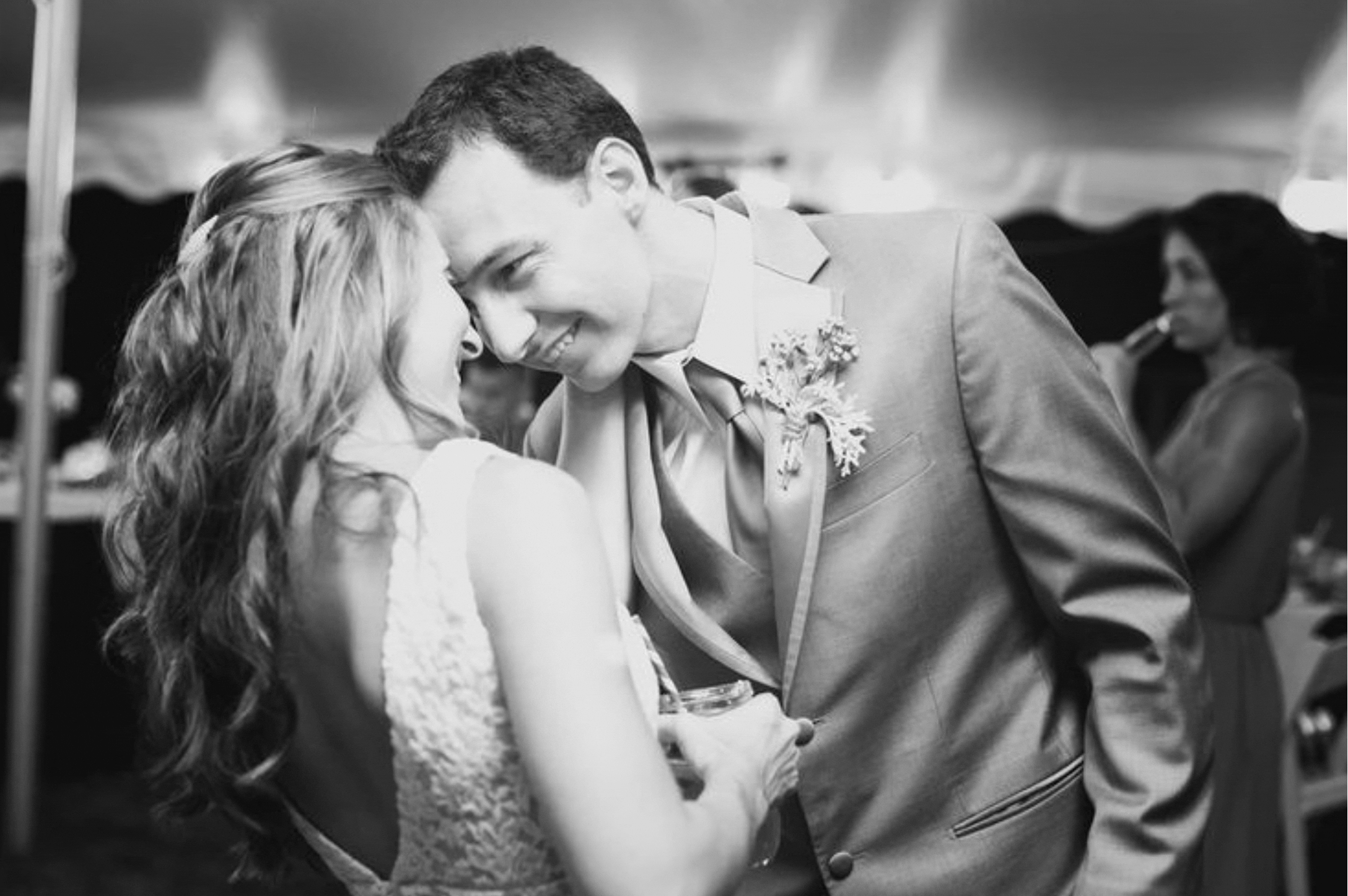 Backyard weddings. Once thought of as cheap and tacky, these weddings have been the butt of many jokes. But as of late, more and more couples are embracing the 'Country' atmosphere. While many wedding venues offer 5 star service, breathtaking architecture, prime rib, chicken picatta, and filet of sole, backyard weddings serve up something different from the norm. A relaxed atmosphere.
So what kind of couple does a backyard wedding? Every couple! From the wealthiest couples to the bluest of blue collar, backyard weddings have one thing in common. Family. If you love the atmosphere of a close encounter with your closest family and friends, this is a great option for you. But it's more than just slapping up a $50 canopy from Wal-Mart, plugging in an iPod, and your drunk Uncle John burning meat on a grill.
There are a TON of things to think about before your backyard wedding.
1. The Weather. Mother nature does what mother nature wants. If you're planning your wedding in July, expect a few surprises. High humidity and thunderstorms are very common during the mid-summer months. This is where solid shelter can make all the difference. If you're going to rent a tent, spare no expense. A proper events rental company will have everything you need to make sure that your guests stay dry and comfortable.
2. Dinner on the rocks. Backyard weddings are typically a little more casual than weddings held at a wedding venue. But don't forget tables & chairs! These rentals could get costly depending on how many guests you invite.
3. You've got the POWER. Hiring a DJ, or wedding band? They need LOTS of power. Be sure to have plenty of dedicated and easily accessible power readily available for your entertainment. If you're having your wedding catered on site, they will need power as well because they are bringing a mobile version of their commercial kitchen with them.
4. Not so fine china. Disposable flatware has come a long way. You can purchase strong disposable flatware from your event rental or party vendor that will give you just the right amount of class while making clean up a snap!
5. Get TRASHED. Make sure you have enough trash receptacles for the amount of guests you are inviting. Put them in obvious places such as the bar and around the tent to make sure that your property stays looking clean and tidy.
6. Find your inner green thumb. With all of the effort you're putting in to shelter, seating, food, drink, and entertainment, don't forget about your wedding photographer. Having some nice flowers and landscaping to use for your photos is a must.
7. Restrooms. Homes are typically built for families of 5 and under. Make sure your home can take the extra people. If you're not sure, renting portable toilets might be your best option.
8. Bugs really bite during a wedding. If you live in a highly rural area, you might consider treating your property with a bug repellant. Head to your local home improvement store and ask what will work best for your needs.
All in all, you get what you put into it. A backyard wedding is a lot of work but, if you do it right, it can be AMAZING!

The backyard wedding of Ali & Aaron
https://www.prymetymeentertainment.net/wp-content/uploads/2014/12/Keddy3.gif
1447
2176
Aaron
https://www.prymetymeentertainment.net/wp-content/uploads/2017/06/sitelogo.png
Aaron
2014-08-11 19:11:59
2016-04-08 03:42:41
The Backyard Wedding - Is it really less work?